Free UK Delivery
We are proud to offer 2-3 working day delivery service to Mainland UK, between 9am – 5.30pm or collection from our premises in Newport, South Wales.
  12 Month Warranty as standard
In the unlikely event of  your purchase failing in some way within this period you may return it to us and we will arrange a repair or replacement.
*Excludes misuse
  Quality Assured Ladders & Steps
The Company work to the highest standards and are proud to achieve a formal Quality Management System registered to BS EN ISO 9001.
Subscribe to our newsletter!
Follow the link and enter your email address and we'll send all of our latest offers and updates straight to your inbox.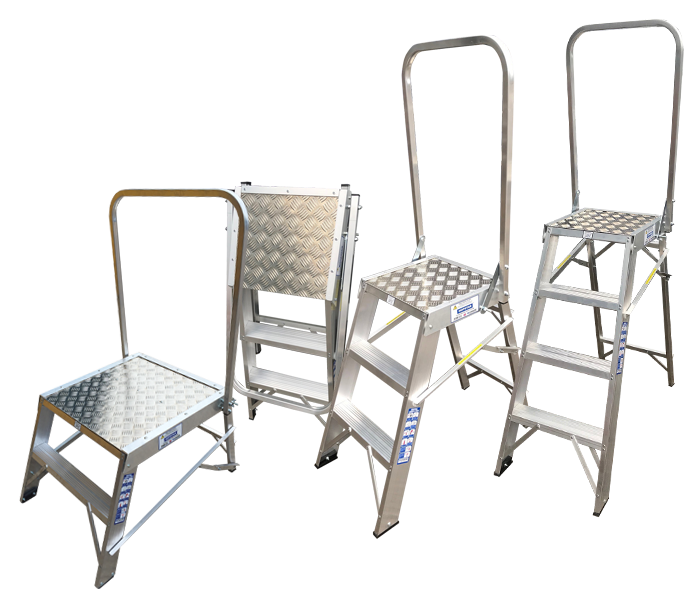 Articulated Rubber feet

£

47.00 Ex VAT

Safety (Wide) Steps

£

194.00 –

£

302.00 Ex VAT

GREENSTAR Platforms

£

314.00 –

£

359.00 Ex VAT

Barber's Screen

£

196.00 Ex VAT

Excavation Access Ladder

£

1,426.00 Ex VAT

Ladder Sentry

£

142.00 –

£

170.00 Ex VAT

Protective Screens – Landscape

£

164.00 –

£

167.00 Ex VAT

Ladder Tags & Holders

£

8.00 Ex VAT
INDUSTRIAL QUALITY ALUMINIUM ACCESS SOLUTIONS
In addition to the standard product range available, we also manufacture a range of specially designed products to suit individual customer requirements and conforming to BS2037:1994 Class 1.